Who we are

The Seven Seas Hotel Patong is a hotel of the Gamarjoba Company Ltd., 3 Soi Phrabaramee 4, Patong, Kathu, 83150 Phuket, Thailand.
The company is registered as DBD 0835561021322.
The Gamarjoba Company Ltd. is specialised in hospitality business and operates hotels targeting value-minded guests, such as the Seven Seas Hotel Patong. That implies: for an affordable budget our guests can expect quality throughout their stay.
Our main basics are the following key prinicples:
Cleanliness
Excellent Service
Comfort
Positive Guest Experience
Sustainability
We look forward to welcome you in our Seven Seas Hotel Patong and wish you a happy stay!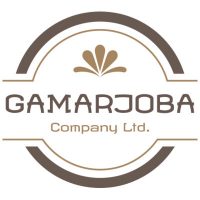 Gamarjoba Co. Ltd.
3 Soi Phrabaramee 4, 
Patong Beach, 
Kathu, Phuket, 83150, Thailand