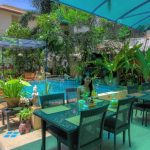 The heart of our hotel with a great atmosphere, inside and outside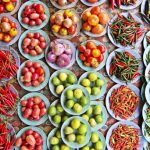 Carefully selected from local markets guarantee highest quality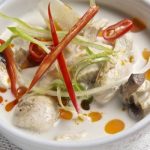 We are happy to prepare Thai Specialities or Western Dishes
Our social area at our restaurant and around our romantic little pool makes it easy to stay connected – or connect with new friends: online and in real life.
Enjoy our delicious food, freshly prepared from our famous kitchen…
Refresh yourself with ice cold drinks while sitting together with friends…
Your happiness makes us happy in delivering you the family environment we are well known for.
By the way: the famous "Thai-Smile" is included for free!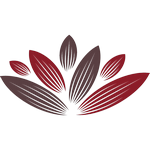 Our breakfast is served from 08:00 to 11:00 in the morning. Choose between a variety of breakfast menus, or select your own breakfast a la carte. With a good fresh-grinded coffee, it's your perfect start to the day!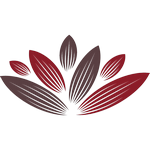 Our restaurant is open all day long. A spicy soup or a tasty sandwich for lunch? We are happy to prepare thai specialities or western dishes, freshly prepared from local goods. All ingredients are carefully selected and guarantee the highest quality.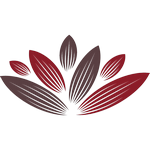 After your day full of adventures, we want you to relax. Choose your favorite dinner from our menu. We also serve a variety of vegetarian and vegan dishes. Oh, and if you are still thursty after our kitchen closes: sit as long as you want, our Bar is open 24 hours!
Stay minimum 3 nights and get Breakfast FOR FREE!
Check here our latest promotions: